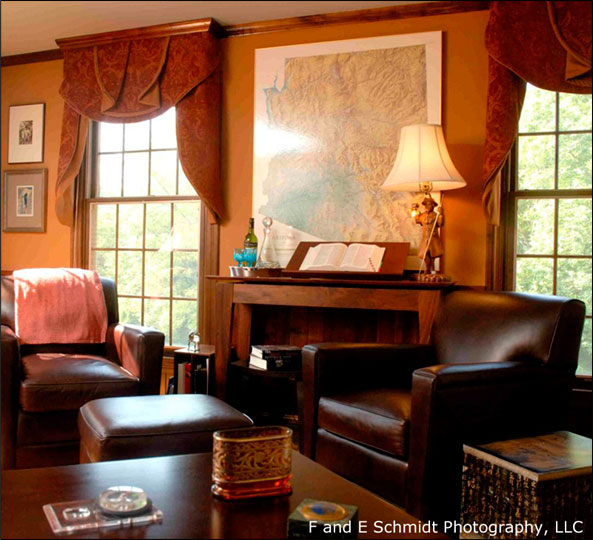 Residential Experience covers a lot of territory, everything from helping a client select a sofa or pick out a paint color for their kitchen walls to designing furniture and built-ins.

In the residential project shown below and right, the teak desk and leather chairs were sourced for the space.
The "Sherry Table" was custom designed and hand made for this room.
The walnut wainscot was cut from trees on the client's property, dried and made into boards for use in this library.
The drapes were custom designed and hand made. They were purposely set at the ceiling with a cornice custom fit around them, to make the windows look taller. There are wooden blinds beneath the drapes for use as needed.
Glass door lighted bookcases with lower file cabinets were custom designed to fit the room.
A new fireplace mantel was designed.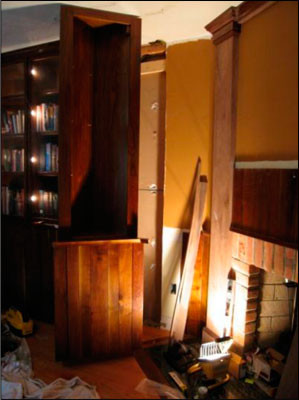 A portion of one bookcase was designed to move forward allowing a secret passage behind it.

Client's personal items add charm and personality, such as the antique lamp, map, and wall photo of Lou Gehrig.
This space was designed to fit the life style and tastes of the gentleman who reads, listens to music and works in it.

Interiors Unleashed designs for the client.